Home
Pu Luong Trekking Tours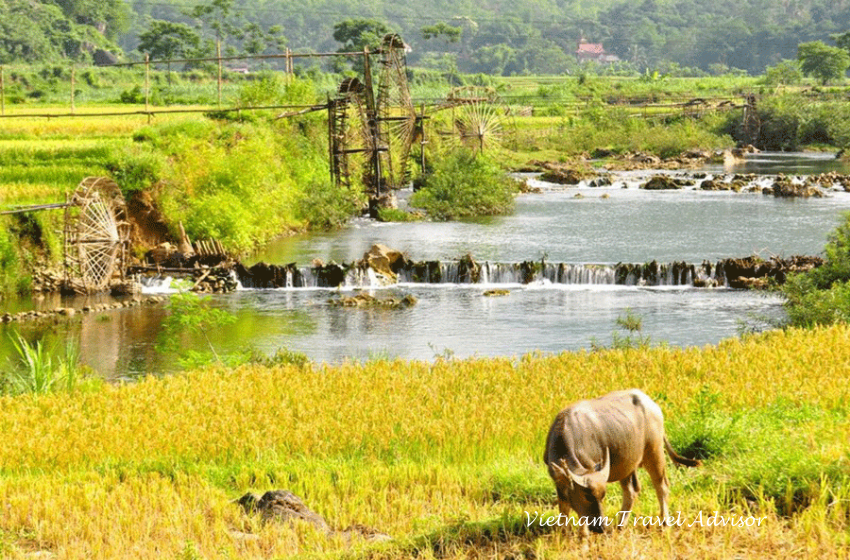 Hanoi➔Trekking Pu Luong retreat➔Overnight in Homestay➔bamboo rafting➔walking around rice terrace➔Ninh Binh Province➔Hoa Lu Capital➔ Trang An Boating
Duration: 3 Days 2 Nights
Prices starting from:
180 USD
View details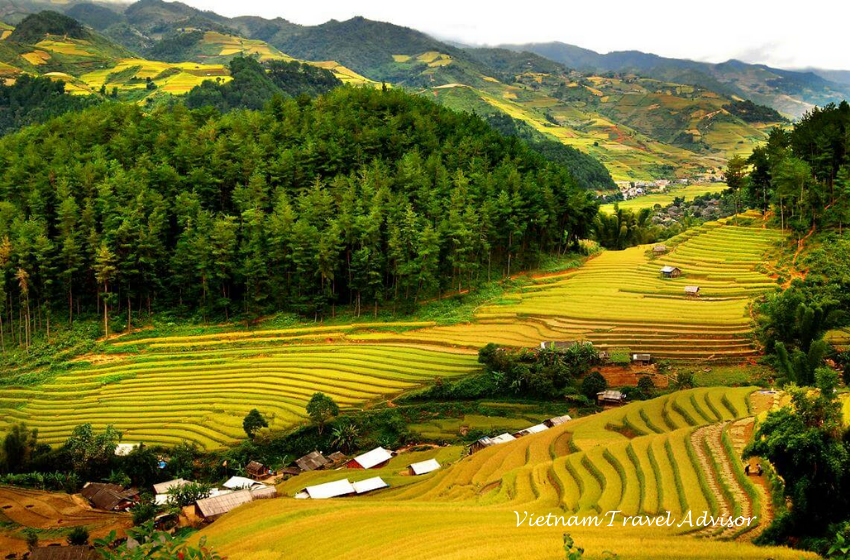 Ha Noi➔ Thanh Hoa Province➔Homestay or Bungalow➔Trekking Pu Luong retreat➔bamboo rafting➔walking around rice terrace
Duration: 3 Days 2 Nights
Prices starting from:
220 USD
View details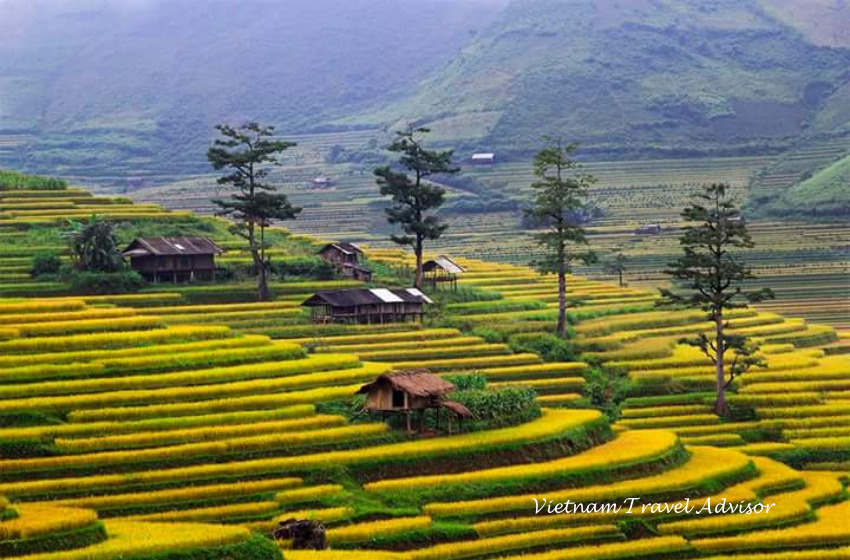 Hanoi ➔ Thanh Hoa province➔Overnight in Homestay➔Trekking Pu Luong retreat➔bamboo rafting➔walking around rice terrace
Duration: 2 Days 1 Night
Prices starting from:
99 USD
View details
Pu Luong Trekking Tours
---
Pu Luong Trekking Tours ais located in Ba Thuoc and Quan Hoa District, in the Northwest of Thanh Hoa Province, Vietnam. It is 130 kilometers from Thanh Hoa City and nearly 25 kilometers from Cuc Phuong National Park. The North and Northeast of Pu Luong are bordered by three districts including Mai Chau, Tan Lac, and Lac Son of Hoa Binh Province.
Pu Luong Trekking tours, in black Thai Language, means "the highest Mount of the region". It is the nature reserve which is valuable in terms of science, socio-economy, and biological tourism. There are tremendous interesting experiences waiting for you while trekking in Pu Luong, which will be introduced in this article.
The Best time to visit Pu Luong Trekking Tours
The first time lasts from May to June. During this time, people start a new crop season in Pu Luong. You can watch the green color of paddy fields on terraces, surrounded by forests. Usually, the tourists would love to trek in Pu Luong in the summer as the weather here is extremely cool, meeting the demand of them to avoid the harsh weather condition.
The second suitable period of time for visitors to enjoy a trek in Pu Luong is from September to October. In the early autumn, Pu Luong inhabitants begin harvesting their crops. The fields now turn golden like gorgeous mats. The scent of ripening rice spreads everywhere, bringing you great comfort and a peaceful feeling.
How to get to Pu Luong
From Hanoi and other northern provinces, you can go to Lac Village of Mai Chau by motorbike or car. After that, you just have to continue going in the direction of the 15C highway along Ma River to get to Pu Luong Nature Reserve and start your trekking in Pu Luong. It is just about 40 kilometers from Mai Chau to Pu Luong, however the time to get there could be longer as the roads are very rough. As of that, it's better if you drive slowly to ensure safety.
What to do in Pu Luong
If you like adventurous experiences, it would be great for you to try Pu Luong Trekking Tours to the top with a height of over 1,700 meters. From the top of Pu Luong, you can take an entire glimpse toward the poetic sceneries of mountains, forests, fields, and valleys in the mountain foot. Above all, the best reward is the feeling of conquest and being the winner.
The climbing journey to Son – Ba – Muoi
Climbing up to Son – Ba – Muoi, the remote area that not many people know, you have to pass Nua, Trinh, Hin, Bo villages, and soaring mountain paths. However, when reaching the destination, it all becomes worthy because the sceneries here is really peaceful and picturesque.
Kho Muong Village
With many foreign tourists, Kho Muong is the ideal parting point for trekking journeys through Pu Luong. Coming to Kho Muong village, apart from beautiful sights and majestic nature, tourists will also have chances to explore the mysterious cave system in a Vietnam adventure tour. From Kho Muong village, tourists can go to other related villages to learn more about the daily life, and custom of the local inhabitants as well as the cultural habit in the place.
Waterfall in Hieu village
When coming to Pu Luong, you should not miss a place named Hieu waterfall village. On the way from Pho Doan town to the village, tourists can catch the familiar sight of water wheels, which is featured by Thai characteristics. Passing a bridge and a small hill, you will be surprised to get to the waterfall of Hieu village as the next great stopping point for your trekking in Pu Luong.
Pho Don Fair Market
Starting your journey on Thursday or Sunday, Pho Don Fair Market is a good choice. This is the place to exchange interesting stuff which can only be sold in mountainous fairs. You can easily purchase special products of the people here like brocade cloth, wine, forest vegetable, insect or fresh fruits.
Experience high land life
Tourists will experience the life of Thai and Muong ethnic groups while blending in the daily life of the mountainous people. Besides, there are many interesting outdoor Vietnam adventure activities here for you to join in such as bamboo dancing, singing, and trying a special dance of the Thai people.
Stay overnight in Pu Luong Retreat
Pu Luong retreat is an ideal place to relax and calm you down. This is where you can stay away from the hustle and bustle of normal life. Therefore, in the Pu Luong retreat, they do not install modern electronic facilities such as televisions, fridges, air conditioners… to help tourists enjoy totally the natural life with forest space. That is a great and strange experience for a Vietnam adventure travel. However, there is equipped with free and stable wifi all over the retreat.
Because Pu Luong is a natural reserve for an important tropical forest of Vietnam, tourism activities are often spontaneous. Therefore, there is no hotel in this place, as of that, you can choose to homestay or spend the nights in some popular guesthouses.
When trekking in Pu Luong, you can also overstay in large and airy stilt houses of the Thai or Muong in Lac, Com Poong, Hoa Binh, and some other villages in the core area of Pu Luong. The average cost for a night is about 40,000 to 50,000 Vietnamese Dongs for one person.
Pu Luong Retreat is a separate resort, which works like a hotel. With small space including only two stilt houses and five bungalows over an acreage of roughly 3,000 square meters, this retreat cannot have enough space for independent tourists or those who do not book the service beforehand.
Savor Pu Luong specialties
Eating service for trekking in Pu Luong is often booked in stilt houses where are opened for tours. The host will make special dishes that can only be found in mountainous areas such as hill chicken, sour bamboo shoots, bitter bamboo shoots, bamboo sticky rice, grilled spring duck, or boar.
If you want an adventure experience in Vietnam, trekking in Pu Luong is a great suggestion. We hope that this travel guide would help you a lot in planning a trekking trip to Pu Luong. And if you need any assistance, Active Travel Asia experts are always here to customize your vacation.